BEAUTIFULLY RESTORED AWARD-WINNING COUNTRY ESTATE IN THE EDEN VALLEY
The Morland Estate provides 21 bedrooms across four substantial properties. The properties have been beautifully restored and furnished and are situated within 15 acres of ancient woods and parkland in the glorious rolling countryside of the Eden Valley in Cumbria.
HISTORY OF MORLAND HALL
Morland Hall was built in 1861 as a private residence for Francis Atkinson, one of the leading Westmorland figures at the time. Unusually, it was constructed in bricks brought by train and cart from Claughton brick works near Kirkby Lonsdale, rather then the more traditional local stone. It remained in the Atkinson family until 1923 when the estate was purchased by George Morland Beck.
ALL ABOUT MORLAND HALL
Here is a little more about Morland Hall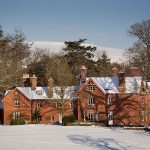 During the Second World War, the Hall saw service under Commandant Miss Dorothy Hartley, as a Red Cross hospital for wounded and shell-shocked troops – reportedly including the late Sir Harry Secombe.
The very cold winter of 1946-47 saw severe damage as burst pipes flooded the now deserted Hall. And in 1948 the roof of the Hall was removed and used to construct cottages at nearby Crossrigg Farm.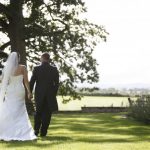 Enjoy an uninterrupted perfect day with exclusive hire of the estate for your wedding. Morland Hall provides 5 unique wedding rooms and accommodation for up to 48 guests with a luxurious honeymoon room for the bride and groom.
From intimate occasions to large parties, we tailor your wedding to your every need. We can organise as little or as much as you want. Or design it yourself to make this your perfect day.
Morland Hall is an ideal wedding venue and we aim to make your day perfect with our full range of administrative support and access to approved suppliers.